Videos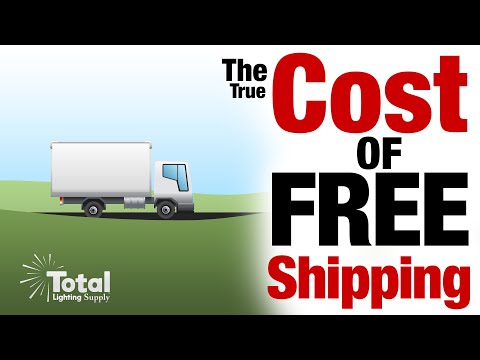 Ever wonder how all those companies ship for free? Why do we ship for free on many of our products? In this video, we break down the cost of free shipping. You will be surprised that there is no such thing as free shipping. We explain why in the video :)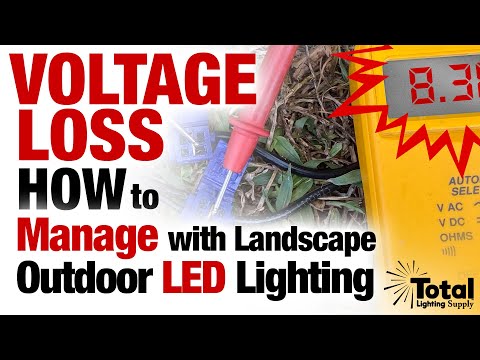 There are many variables that affect Low Voltage Landscape Lighting voltage loss and how LED lights are making a dramatic impact for the better when dealing with this problem. Watch our video as we show some real life examples and demonstrate important practical knowledge you can apply easily to your LED low voltage outdoor landscape lighting project.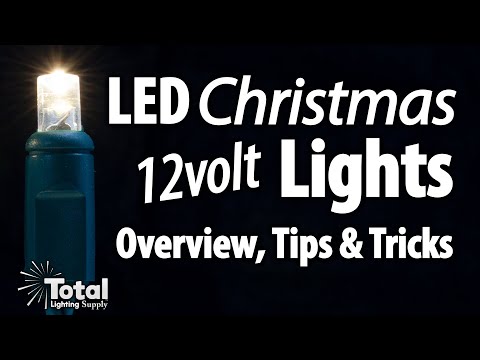 Use your existing 12volt AC low voltage outdoor lighting system to bring LED Christmas string lights to your yard, business, patio and more. These unobtrusive lights We show you the ins and outs of this unique low voltage Christmas light helping make it easier and faster for you to install and operate.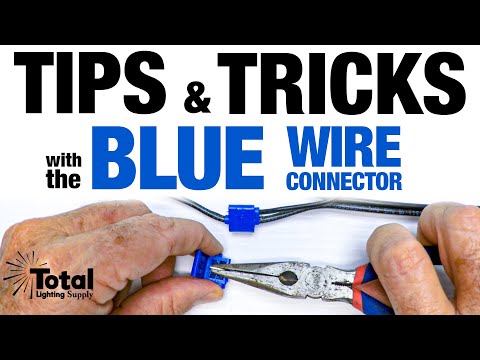 We get a lot of questions on how to use our little Blue Wire Connector. In this video, we explain what we believe to be is one of the best ways to install the Blue Wire Connector. Help reduce corrosion in your wire connections when using our our connector with the included moisture resistant gel or dielectric grease. Join us in this video and learn some tips and tricks along the way :)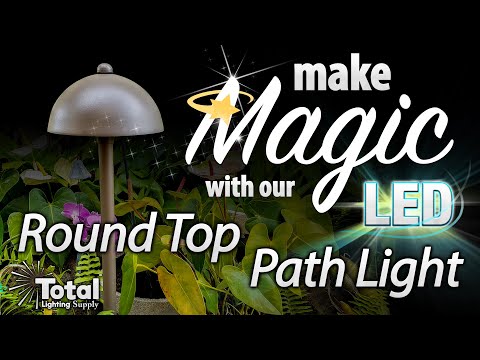 A customer favorite for both lighting the way and accenting your garden, our LED-S225 stands out as one of our most popular Landscape LED fixtures.
The reflective round top shade gets the light down and out without unsightly glare, the protected bulb housing with glass lens and extra large heavy duty spike helps keep the path light secure in place making this fixture a great addition to your existing low voltage outdoor landscape lighting system or the perfect choice for a band new installation. Included with the LED-S225 is the warm natural LED light bulb that can be easily replaced, so there's no need to trash the fixture if there is a problem with the LED or if you just want to make a change light bulb it's all possible. Can you say sustainable and environmentally friendly?
Make your outdoor space magical and special all year long :)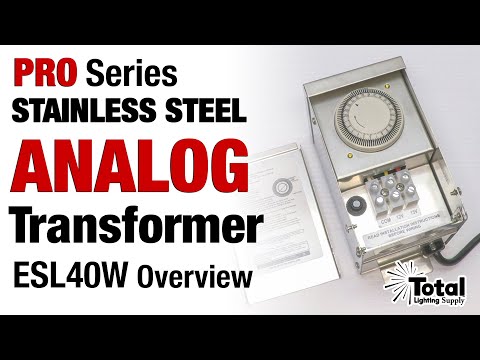 Rated for outdoor use the stainless steel ESL40W transformer is built to weather the harshest weather while lasting a very long time with its magnetic core. Included in all ESL units is an easy to use mechanical analog timer, manual reset button, enclosed terminal compartment, grounded three-prong power cable and photocell. The ESL40W is fully serviceable and provides 12volt low voltage and a 15volt boost so you can bring power to your LED low voltage outdoor landscape lights at a great distances. See our video link below on when to use this 15volt option. Available in 40 to 300watt configurations.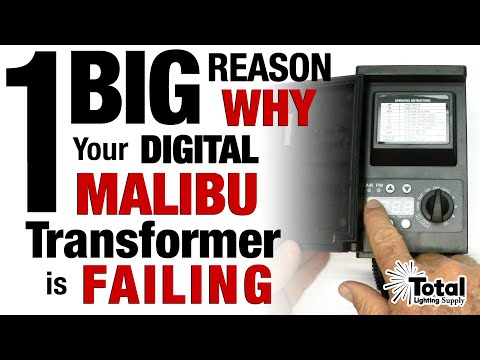 Malibu Lighting went out of business in 2014 and from our understanding their digital low voltage transformers were made up until that time. You can still find these transformers in the market for sale but there is one issue causing these magnetic transformer to fail. Join us as we unfold the mystery.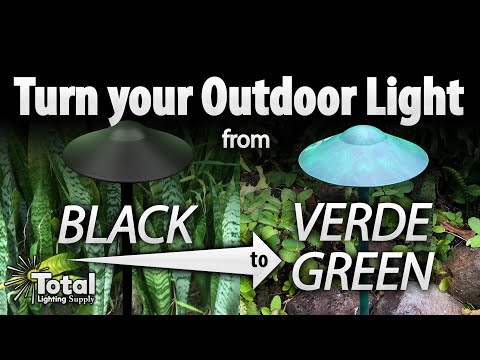 Looking to spice up your plain black outdoor lights? We have a dry brush painting technique that will take your dull black landscape light and turn it into a creative work of art that flows beautifully in your outdoor landscape :)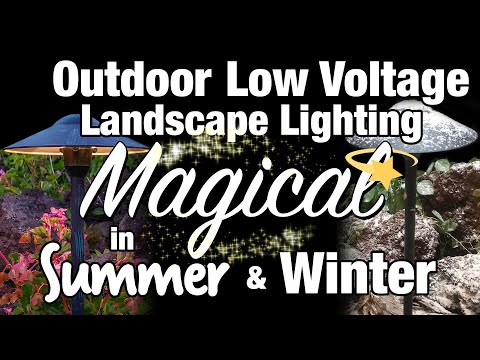 No matter the season, summer, winter, fall or spring LED low voltage outdoor landscape lighting can make your yard magical. Thanks to our good friend HandyDADTV who braved the cold to get some amazing video and pictures of the LED low voltage outdoor landscape lights covered in snow that he installed in the summer and made a superb video. Come watch the magic!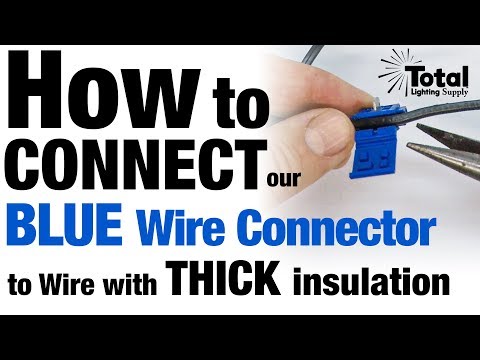 In this second part to our popular low voltage Blue Wire Connector video, we show you one of the most common problems when installing our Blue Wire Connector and how to resolve it.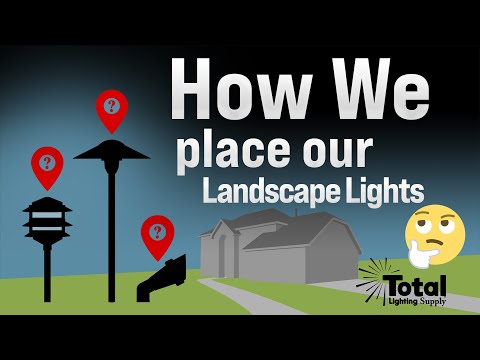 This is a question we get a lot, "Where do I put my LED Low Voltage Outdoor Landscape Lights?". In this video we provide a detailed answer that works for everyone. Watch and discover how easy it is to put your outdoor landscape lights just where you want!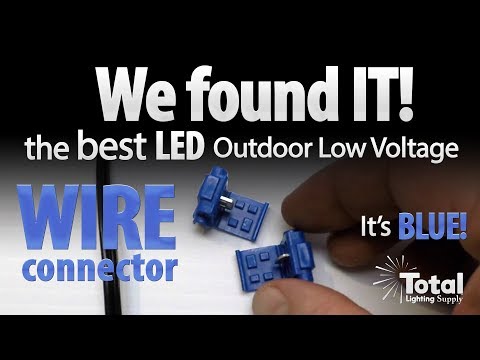 We have tried and used many LED low voltage outdoor landscape wire connectors over the years and have finally found the best one . . . in our opinion. This video is a quick how to and overview of our little blue connector that not only makes a solid connection between #18 and #16 gauge wire only and comes complete with moisture resistant gel to help reduce corrosion and oxidation, one of most common reason for outdoor wire connection failure. Use connector with only #18 and #16 gauge wire only.